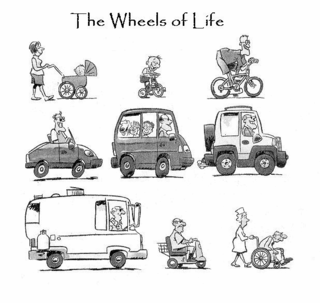 This week let's talk about getting older:
Questions:
1. Is getting old something to be worry or be sad about?
2. What are some advantages of aging?
3. What are some disadvantages of aging?
4. What do you think about cosmetic surgery?
5. How long do you want to live?
6. Are you afraid of aging?
7. Do you like being the age at which you now are?
8. What is the best age to be and why?
9. Do you worry about getting older?
10. Do you look your age?
11. What is the best age at which to get married?
12. Do people respect the aged in your country?
13. Do you mind being asked your age?
14. What problems are there of an aging population?
15. Would you like to "turn back the clock?"
16. Do you look forward to your birthdays?